As the debate over the relationship Americans have with guns has intensified, a University of Wyoming law professor is setting out to change how firearms are discussed and understood.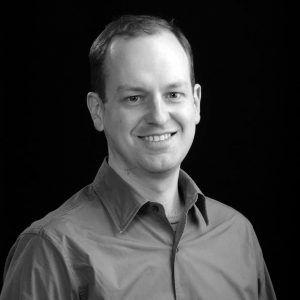 George A. Mocsary is the co-founder and director of the Firearms Research Center, which officially launched in the University of Wyoming College of Law last week. His co-founder Ashley Hlebinsky is the former curator of the Cody Firearms Museum at the Buffalo Bill Center, which is one of the largest firearms museums in the country.
Mocsary's father was a political prisoner in Slovakia for 16 years during the Communist regime. He was eventually released in the '60s because "it was easier to release them than execute them all," he said.
His mother was similarly forced to escape political oppression during the Cold War, Mocsary said. On Christmas Eve, she escaped from behind the Iron Curtain through a minefield to obtain freedom.
"All of this showed me, the founders were really onto something when they drafted the Second Amendment," he said. "They were worried about tyranny, and it would be harder to subject someone to what my parents went through with the Second Amendment."
The Firearms Research Center intends to tackle discussions that are usually isolated — including criminal violence, Second Amendment rights and the firearm economy — by bringing together a variety of scholars and experts.
For example, legal scholars work in separation from historians or social scientists while journalists are often left to interpret complex information about firearms themselves.
"As a result, discourse on the vast array of firearms-related subjects suffers, both in tone and accuracy," according to the Firearms Research Center.
One of the things that makes the center unique is its openness towards people who have loved guns since childhood, people who hate guns and blame them for failures in our country and everyone in between.
"Given Wyoming's stability in the firearms area, it's a great thing to have this broader discourse. Regardless of someone's opinions surrounding guns, it's an enormous economic industry that is the livelihood of many people," Mocsary said. "All opinions are welcome."
The center's website will be an online hub for firearms related data, research and firearms-related law. It will serve as a resource for academics, practitioners, lawmakers, members of the media and the public.
Beyond this, the center intends to create a pipeline for law school graduates wanting to serve as firearms attorneys. The University of Wyoming College of Law "will become the premier law school for practitioners who serve the legal needs of all those who produce, employ, own, and regulate firearms."